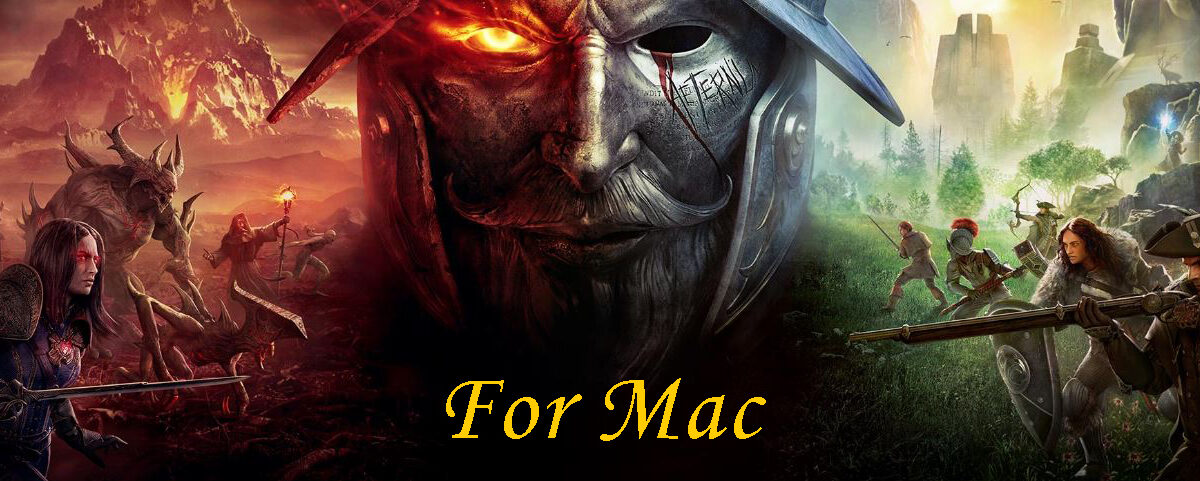 New World on Mac
Martina Nikolova, 2 months ago
1
7 min

read
Details – New World on Mac
New World is MMORPG game that is set to be released on 31st of August this year – it will only have a Windows version and no version for Mac. Officially, you can't play New World on Mac, but there may still be a workaround option.
In recent years, with the increase in the hardware capabilities of Mac computers and especially with the introduction of the powerful Apple M1 chip that significantly enhances the computing abilities of Mac machines, more and more Mac users have started considering using their Macs for games. While Macs are still definitely not considered a good option for gaming, it's definitely not impossible to casually play even the newest games on a powerful enough Mac.
One such upcoming game that people are hyped about is New World – a massive multiplayer online role-playing game (MMORPG) that will put the player in the shoes of an adventurer exploring the mystical and vast island of Aeternum – a fictional island located somewhere in the Atlantic Ocean. The player will have the option to join one out of three factions and form small groups of up to five people to make exploring the world of the game easier.

Editors' Choice: Genshin Impact for Mac
Can you play New World on Mac?
You can't play New World on Mac, at least not officially, since the game doesn't have a version for the macOS system. However, you may still be able to use a workaround method to play New World on Mac by installing Windows 10 on it.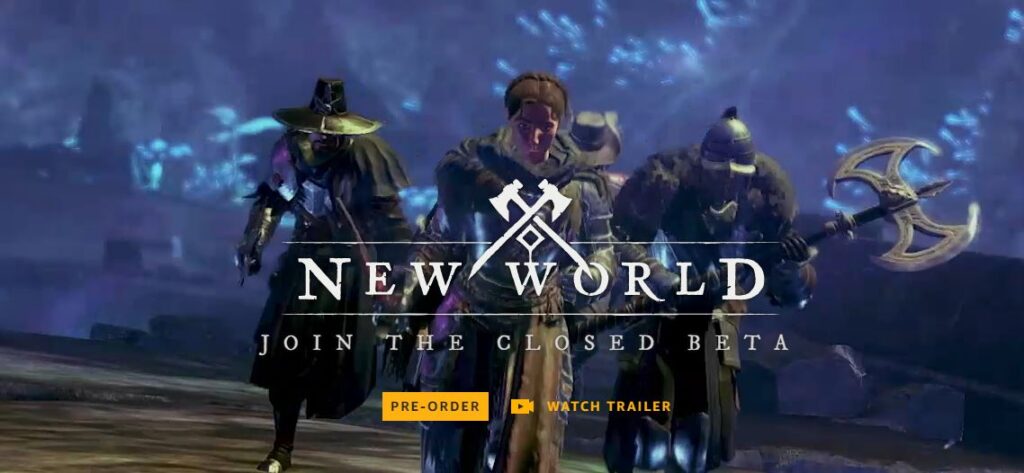 You can install Windows 10 on your Mac using the Boot Camp Assistant tool and doing so should allow you to play New World (as well as any other Windows game) on your Mac. This is actually a common and popular way of getting Windows-exclusive games to run on Mac computers. However, before you could play the game, you'd need to go through the rather lengthy and time-consuming process of installing Windows on your Mac. Fortunately, if you carefully read the instructions below and follow them as they are shown, you should have no problem getting Windows installed on your Mac and then playing New World on it.
How to play New World on Mac?
To play New World on, you need to first install Windows 10 on your Mac using Boot Camp Assistant. After Windows 10 is installed, you will be able to play New World on your Mac as if you were on a Windows PC.
Installing Windows 10 on Mac
Step 1 – Download Windows 10
Go to your browser and search in Google (or another trusted search engine) for Windows 10 download. Open the first result (which should be from the official Microsoft site).
Next, select the preferred Window 10 version that you want – we recommend choosing the "Windows 10" version – and click Confirm.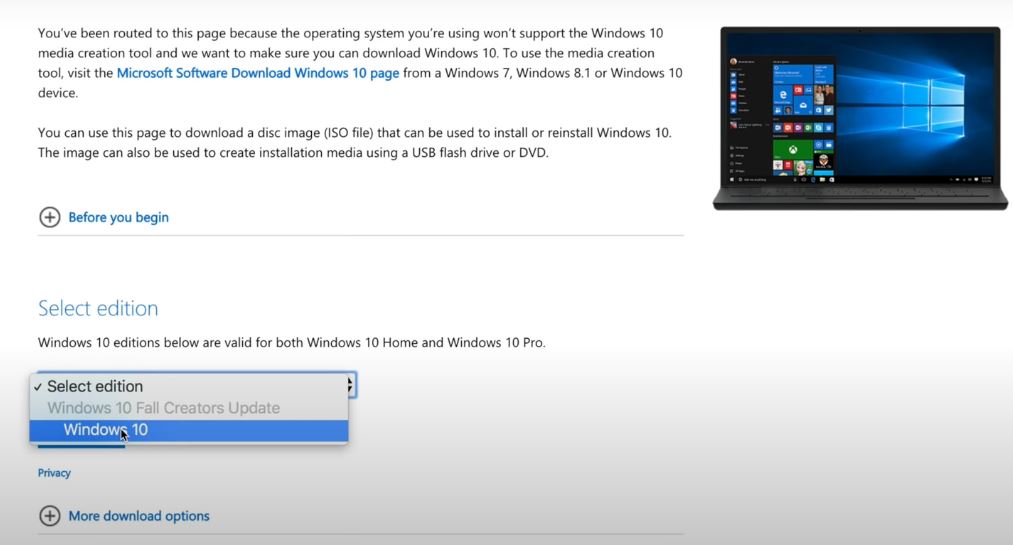 After that, choose your preferred language and click Confirm again.
On the next page, select the 64-bit version and choose a location where you want to save the file (if asked to do that). If you didn't get asked to choose a location and the file was directly downloaded, it was probably saved in your Downloads folder.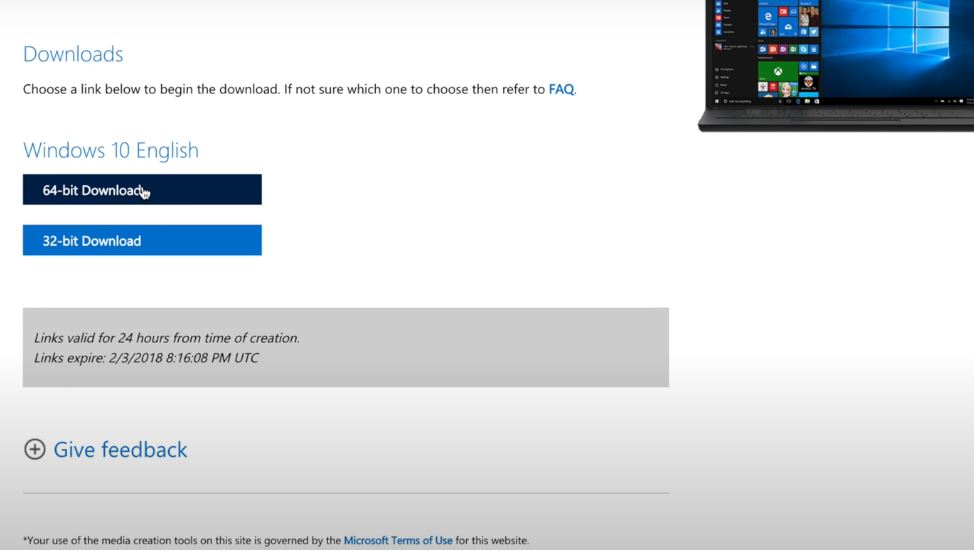 Step 2 – Boot Camp Assistant
Open Finder, select Applications from the left panel, go to Utilities, and find and open the Boot Camp Assistant app.
When the app starts, click on Continue, and then select Choose next to the ISO image field.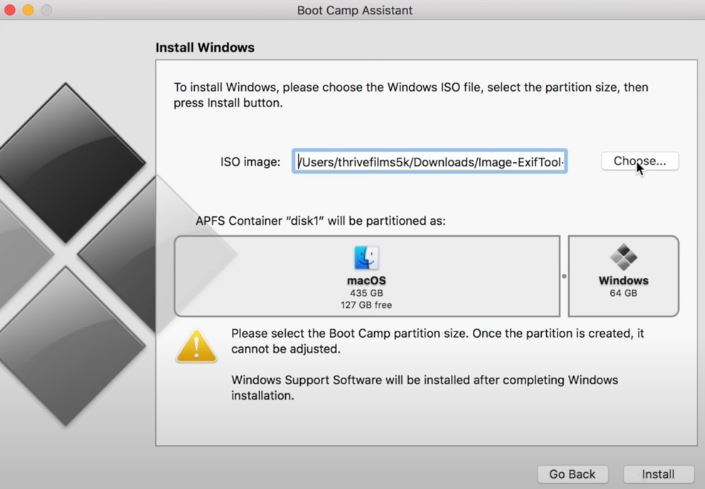 Now find the ISO file you downloaded in the previous step, select it, and click on Open.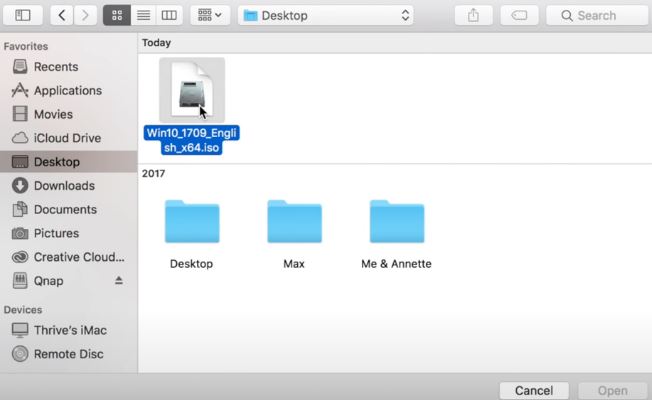 Next, drag the line between macOS and Windows to give the Windows 10 partition enough storage space. As we said, the OS itself needs at least 64GB, but we recommend that you assign at least 150 GB of HDD space to the Windows partition since you will need the extra space for New World. Still, be careful to leave enough space for your macOS.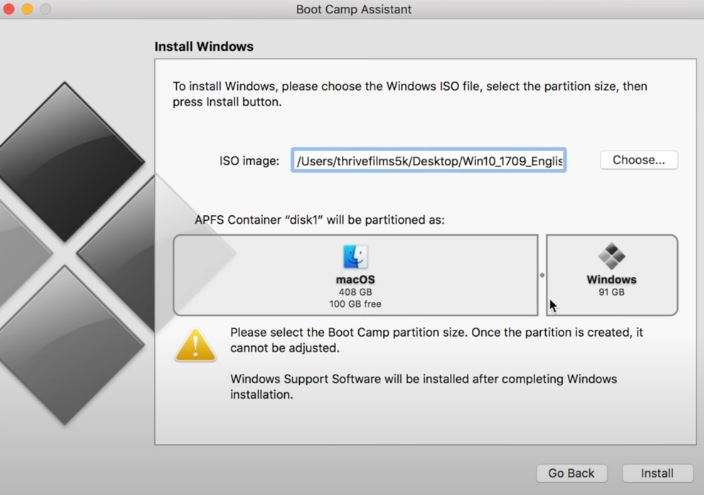 After that, click on Install and wait for the completion of the next process (it will likely take a while). At a certain point, you will be asked to provide your password – type in the password you normally use to enter your Mac account and click on OK – this will cause your Mac to restart.
Step 3 – Activate Windows
When your Mac starts again, you should first see the Windows logo, and then you will be asked to choose a language and location, so do that and click Next.
After that, you will be asked to provide your product key, so type it in and click on Next. If you don't have one at the moment, you can skip this step for now by selecting I don't have a product key.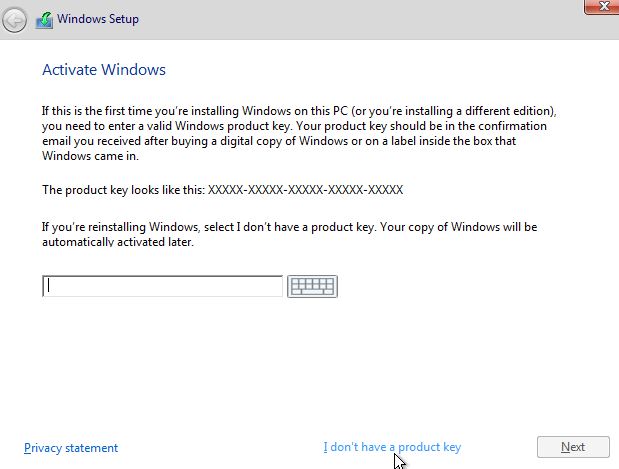 If asked to choose between Windows 10 Home or Windows 10 Pro, since you are installing Windows 10 for playing New World and you will probably not need the Pro version (which is significantly more expensive), we recommend picking the Home version. Click next after you choose the version you prefer.
Select I Agree and select Next again – this will start the installation process of Windows 10. Wait patiently as the process will likely take quite a while to complete.
Step 4 – Create Account
After the installation completes, your system will reboot again and you will get a Windows 10 screen that gives you the option to either customize your Windows 10 settings or to use the preset Express settings. We recommend that you choose the Customize option so that you can set everything the way you'd prefer it to be.
Next, you will have to create an account for Windows 10 on your Mac. If you want, you can only type in a name for the account without creating a password, but we recommend that you create a password for increased security.
On the next page, you will be given the option to enable (and customize) Cortana or leave that for another time – choose whichever option you prefer.
Step 5 – Install Updates (Optional)
When you finally boot into Windows 10, you will see the Boot Camp installer on your screen – click on Next in it. Then select I accept, click Next again and an installation process will begin – this will install any necessary drivers that your Mac may need to properly run Windows 10. If any pop-ups show up during the process, select the Install option in them.
Once the process completes, select Finish and wait for your Mac to reboot once again. When your Mac starts again, open the Windows 10 Start Menu, and click on Apple Software Update, and once the check for updates completes, check all available updates and click on Install. Again, if any pop-ups show up, select the Install option.
After this is done, you will be asked if you'd like to reboot your Mac – click Yes.
When the computer starts again, go to the Start Menu once more, select the Settings icon (the Gear icon), go to Update & Security, click on Windows Update from the left panel, and then wait for the update check and installation to complete (this happens automatically) – note that the process will likely take a significant amount of time, so be patient.
Once the updating process is complete, click Restart now and wait for the computer to restart.
Step 6 – Rebooting to MacOS
If you want to boot back into macOS, look for a small slanted square in the bottom-right corner, right-click it, and then select Restart in macOS and click OK. If you don't see the slanted square icon, click on the upwards arrow icon and you should now see the square in a box with some other icons.
If you want to return to Windows 10, select the Apple Menu, go to System Preferences, and click on Startup Disk. From there, select the padlock icon, type your password, click Unlock, and then select the Bootcamp Windows icon and click on Restart.
New World on Mac Pre-Order
At the time of writing this guide, New World is not released yet, so right now all you can do is pre-order the game and wait until it's officially released to download it. You can go to its official site and pre-order it from there. Once the game is released, you will be able to download it from its site or from Steam as well as order it on Amazon. Just make sure that you download and install the game on the Windows 10 partition of your Mac and you should have no problem playing it so long as your Mac meets its system requirements.
Martina Nikolova
Martina likes to get into nitty-gritty of tomorrow's tech, from product design across to security based solutions. A long time mac user and developer, she has the expertise and strives to give new insight